Blind Spot Spread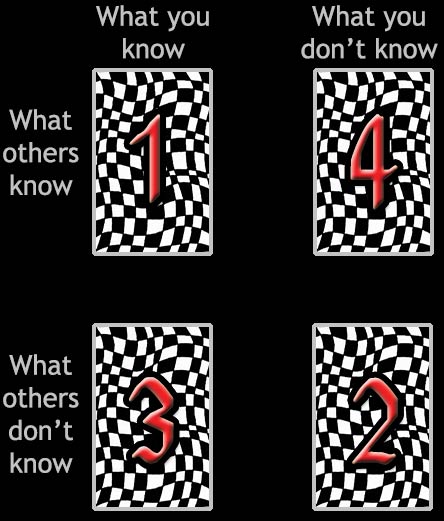 Difficulty: Varies
This tarot spread is used to enhance self-awareness. Questions about learning something about oneself or things that are hidden work very well with this tarot spread, although no question is necessary.
This tarot card displays the obvious identity, the part of oneself that is consciously known and projected to others.
This card indicates unconscious driving forces that neither the reader nor others are aware of about them, the great unknown. Nobody knows what this tarot card means, at least not yet...
The part of oneself that is concealed, to keep others from discovering, is apparent in this card.
This is the Blind Spot. This is what was asked about, that which this reading should bring awareness of. The reader may wish to pay close attention to these mannerisms.
Your Blind Spot Reading
| | | |
| --- | --- | --- |
| | What you know | What you don't know |
| What others know | The Ring | The Sun |
| | | |
| What others don't know | The Ship | The Heart |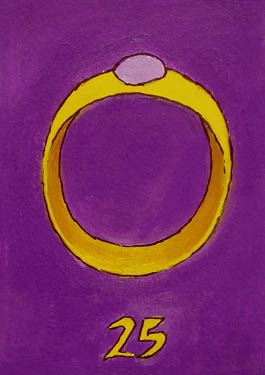 This card displays your obvious identity, the part of you that everyone knows.
The Ring
In the area of water (everything flows together to one) the ring shows new connections. For connections we need an inside and an outside, what means new life, new separation.

Karma, cycles, monotony, group work, connections, contracts, promises, and protection. The Ring signifies solidification.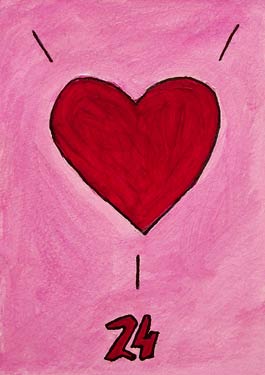 This card shows unconscious driving forces that neither you nor your company is aware of about you. This is the Great Unknown.
The Heart
Love, feelings, the heart of something, connection, the Soul.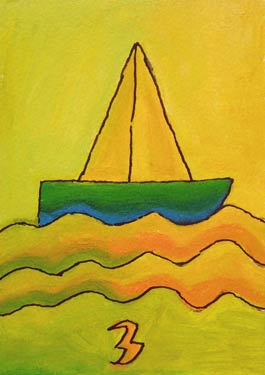 The secrets you keep from others are shown by this card.
The Ship
The Ship is a 'child of the earth'. It's made from wood, but it dares to cross the water. This is a very risky journey. But the enormous size of the hull provides as much safety as possible.

On a spiritual level, the Ship symbolises desire, hope, dreams, spiritual growth, exploration, and expansion. On a material level the Ship indicates incoming wealth and material gain. However, it may indicate loss, depending on neighbouring cards. You may be making a trip soon.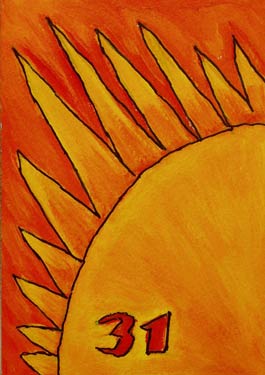 This is your Blind Spot. This is what you asked about - what you wished to be made aware of by this reading.
The Sun
Realm of Fire

This is the highest energy. Everything is free, on a new way, will get a new form soon. This is inspirational energy, what we for example feel when highly motivated start a new project. At this point we can ask ourself what energy actually is.

Creation, brilliance, success, heat, positivity, happiness, will-power, aura, the absolute, the centre of attention. The Sun suggests great honours.