Decision Spread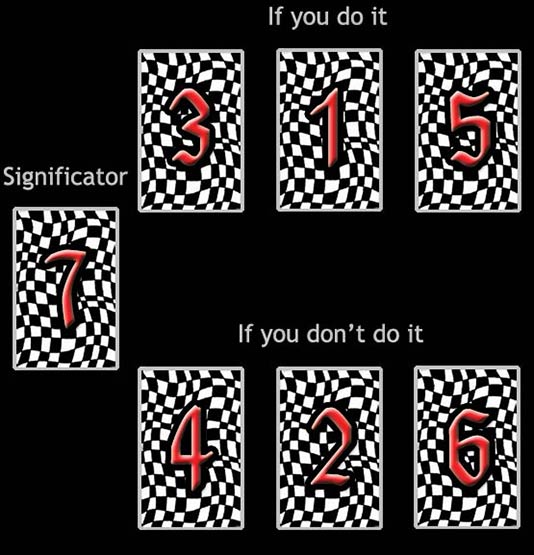 Difficulty: Easy
This simple but highly useful spread calls for a question to be asked in this format:
"What happens if I do (X), and what happens if I do not do (X)?"
Please note that it should not be viewed as a decision between 2 different options, but about whether or not a single option should be exercised. A second option would call for a separate reading.
Card #7 is the significator, the overall theme of the query.
Cards #3, #1, & #5 represent the chronological sequence of events that occurs if you choose to do (X).
Cards #4, #2, & #6 represent the chronological sequence of events that unfolds if you choose NOT to do (X).
Your Decision Reading
The Significator

The Heart
Outcome if you do it:

The Star

The Mountain

The Anchor
Outcome if you don't do it:

The Tower

The Park

The Snake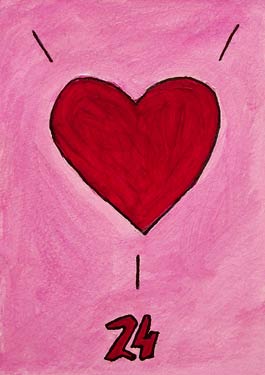 The Heart
Love, feelings, the heart of something, connection, the Soul.
Outcome if you do it: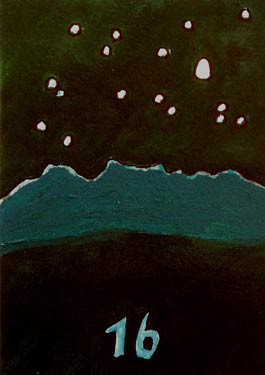 The Star
The universe and the laws that govern it, the state of life and existance, spiritual aspirations, the melancholy of dreams, eternity, universal consciousness, a spirit guide. The Star signifies success and the attainment of your goals. It reaffirms that you are on the right path and can move forward with confidence.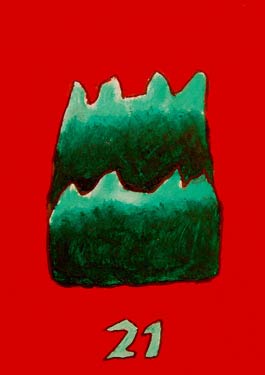 The Mountain
Obstacles, danger, frustration, roadblocks, coldness, and hard work. The Mountain indicates a difficult challenge that will most likely isolate you from friends and enemies alike.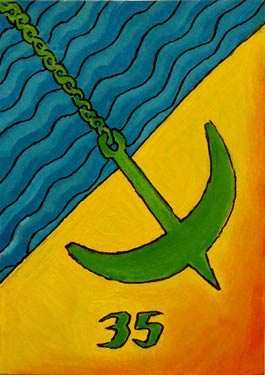 The Anchor
Lifestyle, foundation, roots, gravity, and security in work or relationships. The Anchor indicates a firm base of success and profit from your endeavors. Now is a good time to aggressively work towards your goals.
Outcome if you do not do it: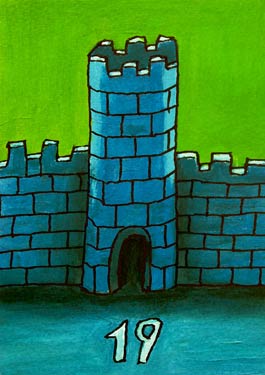 The Tower
Earthly power, dominion, law and order, material success, stability, skill in confrontation, aloofness, remoteness, and the elevation of the spirit. The Castle is a sign you will attain success and stability.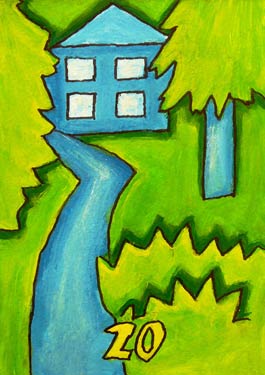 The Park
Society, connection, peace, lack of worries, multi-faceted feelings, gatherings, and parties. The Park suggests loyal friends to share good times with.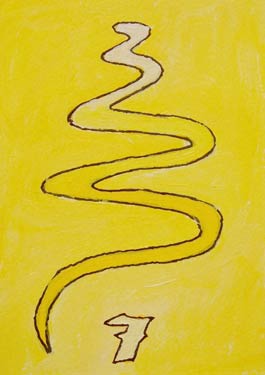 The Snake
Realm of Air

The snake has been surching and learning for a long time. Tried this, tried that, and so came nearer and nearer to the truth. It means the highest consciuosness (yellow and white) following a long way of experiences.

Temptations, dark forces, cunning, deviousness, earthly intelligence, lower nature, and biological urges. The Serpent may represent someone trying to trick you. Be wary of people trying to take advantage of you, who may lead you down the wrong path. If the cards surrounding this card are favorable to you, this is a sign that you may be the one who is being devious.