Game Plan Spread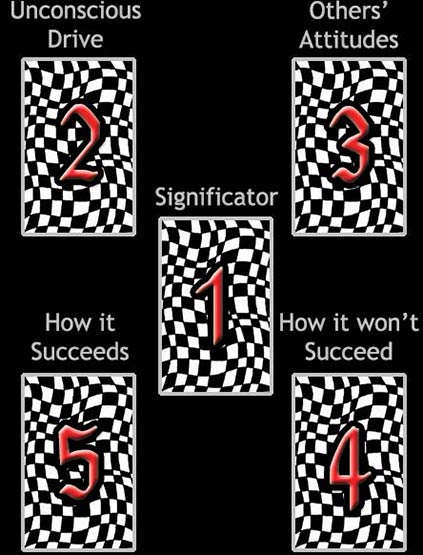 Difficulty: Easy
When you have a certain plan in mind, this simple 5-card spread presents a choice, hinting at what action or attitude should be taken for your plan to succeed, and what should be avoided in order to help your plan work out for the best.
The initial card is laid in the center of the layout, the significator. The following 4 cards are laid out clockwise around the significator.
In this spread, the second card shows what drives you, but also says you are not fully conscious of this, perhaps even completely unaware of it. It gives you a hint as to the reason that you strive for your goal.
The third card shows what others think of you and your goals. You may or may not be aware of this. Sometimes other people factor into your plans, and sometimes they don't.
The fourth card shows what you should not do. If things are permitted to go down this path, your plan will collapse.
The fifth card is a hint as to how to make your plan work out favorably. The idea that this card presents should be followed in order to make your plan a success. It is the differences between Cards #4 and #5 that should be noted, as the differences provide the clues you need.
Your Game Plan Reading
Unconscious Drive

The Key
External Influences

The Harvest
Significator

The Child
How it Will Succeed

The Rods
How it Will Not Succeed

The Man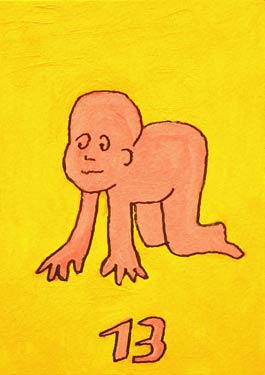 The Child
The Child indicates youth, inexperience, naiveness, playfulness, and small size. The appearance of the Child may suggest a child coming into your life.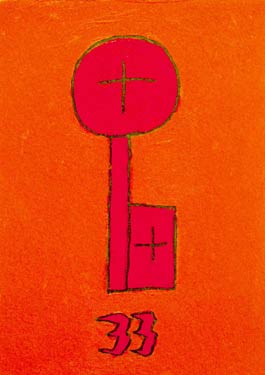 The Key
Understanding, truth, knowledge, advice, probabilities, and possibilities. The Key means that you have what it takes to move on to another level.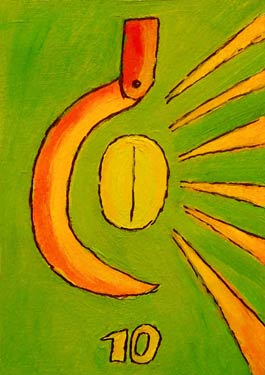 The Harvest
This card indicates inner knowledge, but not really wisdom. Something that one does not understand by experience, but in theory. A warning to be careful, as something that happens quickly can bring much pain. This card indicates that you will reap the harvest of what you have sewn.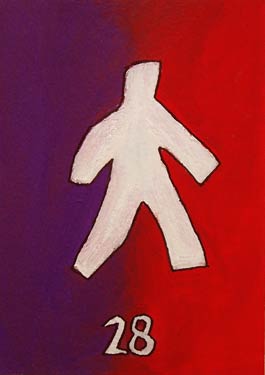 The Man
If you are a man, this is the card that represents you. All other cards in your reading are interpreted by their proximity to this card.

If you are a woman, this card represents a powerful man who will have a significant positive influence on your life: a friend, husband, significant other, boyfriend, love. Could also indicate action, aggressiveness, logic, or will-power.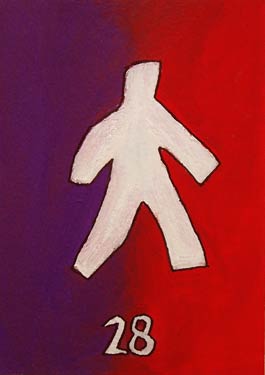 The Rods
The Rods represent family quarrels, arguments, heated debate, domestic trouble, strife, cleansing by fire, consequences, and the number two and duality. This card indicates the need to make some significant changes in your domestic situation.