Draw One Card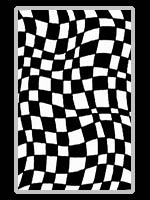 Difficulty: Very easy
The single card draw is best for times when you want to focus on one thing without any potential complications. It can be used for just about any question you can ask, including to draw a card of the day, week, or even your ultimate destiny. It can also be used in succession, as some readers like to pull one card at a time as a story unfolds. Some readers don't even like to use actual spreads, relying on this method alone.
Your Card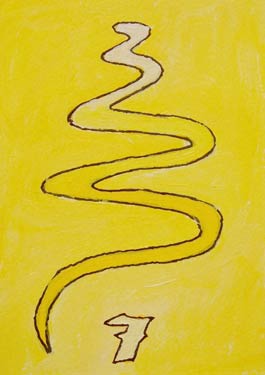 The Snake
Realm of Air

The snake has been surching and learning for a long time. Tried this, tried that, and so came nearer and nearer to the truth. It means the highest consciuosness (yellow and white) following a long way of experiences.

Temptations, dark forces, cunning, deviousness, earthly intelligence, lower nature, and biological urges. The Serpent may represent someone trying to trick you. Be wary of people trying to take advantage of you, who may lead you down the wrong path. If the cards surrounding this card are favorable to you, this is a sign that you may be the one who is being devious.