3 Card Spread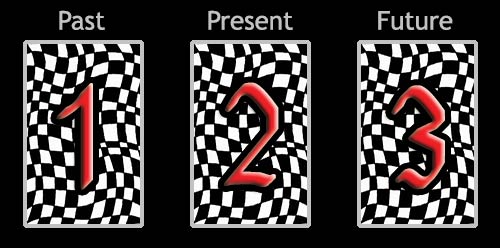 Difficulty: Very easy
This simplistic chronological spread can be used to shed light on the influences that are now behind you, current influences, and what is approaching in the near future. Not much explanation is necessary on this one.
Your 3 Card Reading
The Past

The Star
The Present

The Man
The Future

The Letter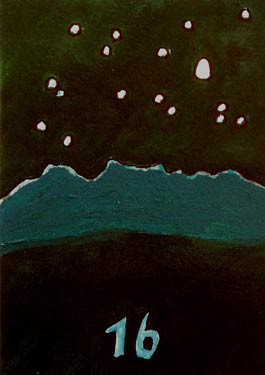 The Past
The Star
The universe and the laws that govern it, the state of life and existance, spiritual aspirations, the melancholy of dreams, eternity, universal consciousness, a spirit guide. The Star signifies success and the attainment of your goals. It reaffirms that you are on the right path and can move forward with confidence.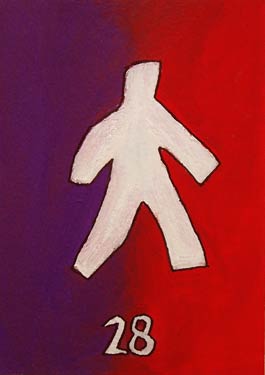 The Present
The Man
If you are a man, this is the card that represents you. All other cards in your reading are interpreted by their proximity to this card.

If you are a woman, this card represents a powerful man who will have a significant positive influence on your life: a friend, husband, significant other, boyfriend, love. Could also indicate action, aggressiveness, logic, or will-power.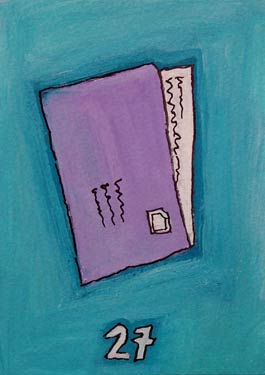 The Future
The Letter
The Book is symbolic of hidden knowlidge. The element of water got the quality to neutralize all polarities, all possibilities. The Letter is open and shows us a bit of this knowlidge or a few informations. This means news or communication in one direction, opening for new possibilities.

Shallow, not deep. Something is new, perhaps it is information, an idea, or a message from your inner voice. The Letter indicates that you may recieve news soon, but you have to open it before you'll know if it's good news or bad news.