Draw One Tile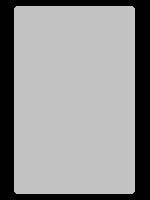 Difficulty: Easiest
The one-tile reading is best for times when focusing on just one thing without any potential complications is desirable. It can be used for just about any question, including to draw a tile of the day, week, or even one's tile of ultimate destiny. It can also be used repetitively, as some readers prefer to pull one tile at a time, watching as a story unfolds. There are even some readers who don't use layouts at all, relying on this method alone.
Your Tile

Bamboo 5
Symbol: Lotus Flower

The Lotus Flower tile represents birth or rebirth. On a spiritual level it may indicate you are about to reach new heights in your understanding of your place in the cosmos. Physically it may suggest a child is coming, or a new project is about to emerge. The Lotus Flower tile also speaks of regeneration, and may indicate a time of recovery from hardship; a new beginning.