Three-Tile Layout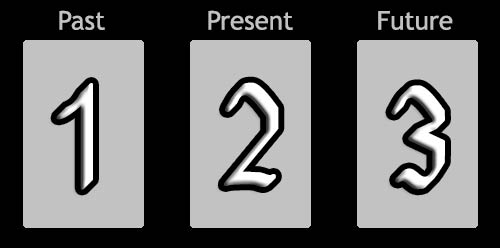 Difficulty: Very easy
This simplistic chronological spread can be used to shed light on the influences that have passed, current influences, and what is approaching in the near future. Not much explanation is necessary for this simple layout.
Your Three-Tile Reading
The Past

Bamboo
The Present

Wan 2
The Future

Circles 2

The Past
Bamboo
Symbol: Scholarship

The Bamboo tile indicates an adaptable, useful spirit. The Bamboo tile is also associated with scholarly pursuits.

The Present
Wan 2
Symbol: Sword

The Sword tile indicates a decision must be made before attainment of your goals can be reached.

The Future
Circles 2
Symbol: Pine Tree

The Pine Tree tile represents strength and resolve. It often refers to a powerful, determined man. While powerful, this person is not violent, but very skilled in attaining his goals through diplomacy.