3 Tile Layout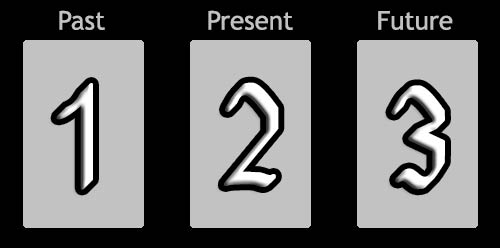 Difficulty: Very easy
This simplistic chronological layout can be used to shed light on the influences that are now behind you, current influences, and what is approaching in the near future. Not much explanation is necessary on this one.
Your 3 Tile Reading
The Past

Bamboo 7
The Present

South Wind
The Future

West Wind

The Past
Bamboo 7
Symbol: Tortoise

The Tortoise tile suggests impatience with the time certain aspects are taking to play themselves out. It is likely any open issues you may have will need extra attention and patience to resolve properly. The Tortoise also symbolizes long life.

The Present
South Wind
Symbol: Fire

The South Wind tile is considered to be a very good sign in a reading. It almost ensures a satisfactory end to any problem.

The Future
West Wind
Symbol: Metal

The West Wind tile represents an obstacle that must be faced before you can make progress towards your goals. This obstacle may be anything, from a person to needing to find work.