Three Bones Layout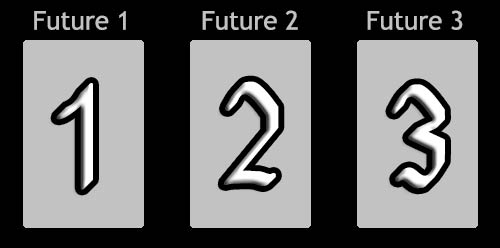 Difficulty: Very easy
This method of reading draws three tiles out of a randomized group of mahjong tiles. They are flipped to answer the question in chronological order.
Your Three Bones Reading
#1

Bamboo 5
#2

Worm
#3

Rooster

Bone #1
Bamboo 5
Symbol: Lotus Flower

The Lotus Flower tile represents birth or rebirth. On a spiritual level it may indicate you are about to reach new heights in your understanding of your place in the cosmos. Physically it may suggest a child is coming, or a new project is about to emerge. The Lotus Flower tile also speaks of regeneration, and may indicate a time of recovery from hardship; a new beginning.

Bone #2
Worm
This creature lives off the dirt of the earth, collecting valuable nutrients that make it a symbol of energy and revitalisation. Naturally the worm is an old Tibetan home remedy with tremendous healing properties. Aiding both yin and yang energies, as well as practically every other vital organ and body system, it represents a powerful cure-all – a solution to a broad variety of problems.

Bone #3
Rooster
A proud and dominant animal who likes to strut his stuff. The rooster is the ultimate symbol of reliability and punctuality, as he never misses his morning duty of crowing at the dawn. Naturally this creature symbolises new beginnings. Also, he is a protector of the home domain.