3 Bones Layout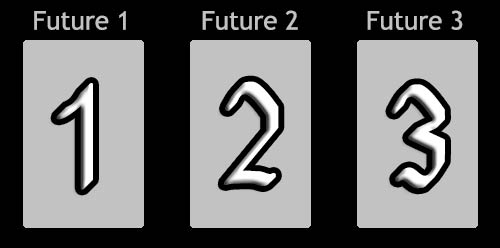 Difficulty: Very easy
This method of reading draws 3 tiles out of the mixed group of mahjong tiles or dominoes. They are flipped to answer the query in chronological order.
Your 3 Bones Reading
#1

Wan 5
#2

Bamboo 2
#3

Circles 5

Bone #1
Wan 5
Symbol: House

The House tile represents a building in which you spend much time. If your reading is positive it may well be that this building has the important function providing you with a stable environment in which you are comfortable. If the reading is negative it may represent a structure in which you are stressed and uncomfortable.

Bone #2
Bamboo 2
Symbol: Duck

The Duck tile symbolizes a long lasting relationship with the strength to overcome all obstacles. It suggests fidelity and trustworthiness. Regardless of the type of partnership in question, the second Bamboo tile indicates a strong, healthy relationship.

Bone #3
Circles 5
Symbol: Dragon

The Dragon tile indicates good luck and large fortunes. Effort is not a prerequisite for the gain suggested by the Dragon tile. You cannot work towards acquiring the Dragon's gifts. They will come when they come, and will most likely be a surprise.