Game Plan Spread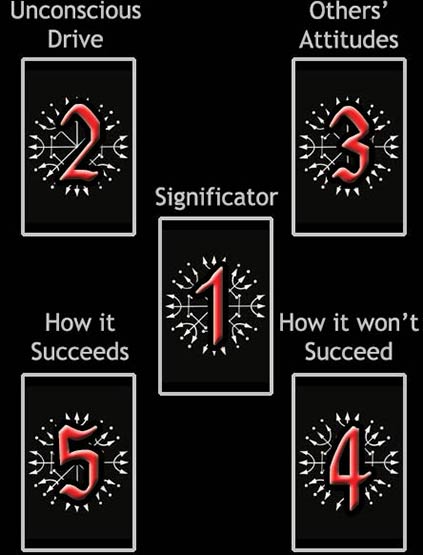 Difficulty: Easy
When you have a certain plan in mind, this simple 5-card spread presents a choice, hinting at what action or attitude should be taken for your plan to succeed, and what should be avoided in order to help your plan work out for the best.
The initial card is laid in the center of the layout, the significator. The following 4 cards are laid out clockwise around the significator.
In this spread, the second card shows what drives you, but also says you are not fully conscious of this, perhaps even completely unaware of it. It gives you a hint as to the reason that you strive for your goal.
The third card shows what others think of you and your goals. You may or may not be aware of this. Sometimes other people factor into your plans, and sometimes they don't.
The fourth card shows what you should not do. If things are permitted to go down this path, your plan will collapse.
The fifth card is a hint as to how to make your plan work out favorably. The idea that this card presents should be followed in order to make your plan a success. It is the differences between Cards #4 and #5 that should be noted, as the differences provide the clues you need.
Your Game Plan Reading
Unconscious Drive

7 of Spades
External Influences

2 of Spades
Significator

9 of Hearts
How it Will Succeed

4 of Clubs
How it Will Not Succeed

The Hanged One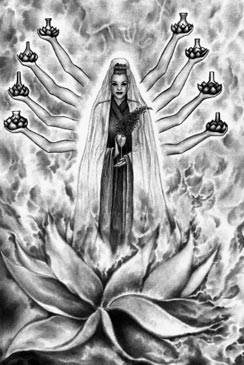 9 of Hearts
Personal nurturing whereby the true spirit has the chance to emerge and subsequently flourish. Replacing of negative thoughts and emotions of the self with more positive ones. Understanding that love of the self is more important than the love that is offered to another. Having confidence in showing to the world and those around you your emotional self as well as your physical self.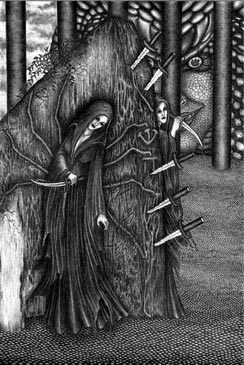 7 of Spades
Being manipulated or being manipulative of others with no sound basis or objective for that manipulation. Turning against another who is actually on your side yet is being treated as a type of enemy. Waiting for an opportune moment to disadvantage another. Breakdown in communication leading to a stand off. Mistrust of another person or their motives.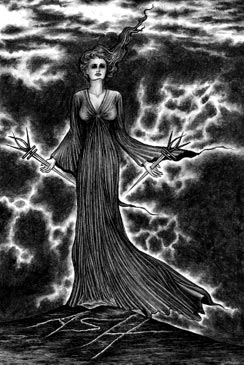 2 of Spades
Mental anguish or upset. The feeling that circumstances have played a part in the fact you cannot remove obvious restrictions. A position of stalemate in a situation being reached. A real need for lateral thinking if a solution is to become apparent. The ceding of personal power, with the principle belief being that this is how the status quo is meant to be.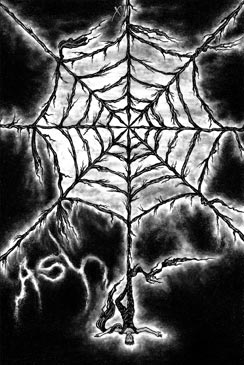 The Hanged One
This Hanged One is suspended in limbo but it is not a decision that is made in haste. This card suggests a stage where decisions are made based on unconditional sacrifice; without expectations of anything in return.

The seeker as The Hanged One may allow us to make choices that require some form of sacrifice; but they are made without conditions attached thus, it is an opportunity for growth and maturity.

The situation as The Hanged One suggests not making decisions in haste. If the outcome of any given situation depends on choices that we make; we may wish to reflect on how our contributions can and will influence the circumstances before making a move.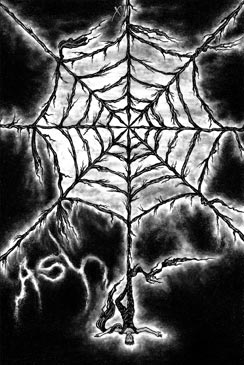 4 of Clubs
Co-operation with others to achieve a common goal. Utilising of individual skills to the benefit of the team as a whole. Acknowledgement of our own personal limitations and knowing when we need to call on the help of others. The willingness to muck in as opposed to acting as a passive observer.