One-Card Tarot Reading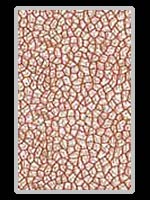 Difficulty: Easiest
The one card tarot reading is best for times when focusing on just one thing without any potential complications is desirable. It can be used for just about any question, including to draw a card of the day, week, or even one's card of ultimate destiny. It can also be used repetitively, as some readers prefer to pull one card at a time, watching as a story unfolds. There are even some readers who don't use tarot spreads at all, relying on this method alone.
Your Card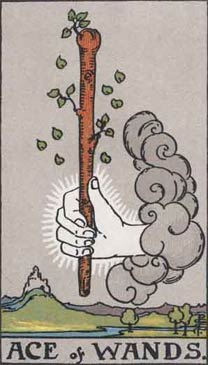 Ace of Wands
A hand issuing from a cloud grasps a stout wand or club.

Divinatory Meaning:

Creation, invention, enterprise, the powers which result in these; principle, beginning, source; birth, family, origin, and in a sense the virility which is behind them; the starting point of enterprises; according to another account, money, fortune, inheritance.