One Card Tarot Reading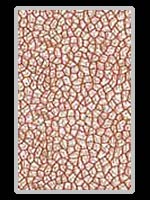 Difficulty: Very easy
The one card tarot reading is best for times when you want to focus on one thing without any potential complications. It can be used for just about any question you can ask, including to draw a card of the day, week, or even your ultimate destiny card. It can also be used in succession, as some readers like to pull one card at a time as a story unfolds. Some readers don't even like to use actual spreads, relying on this method alone.
Your Card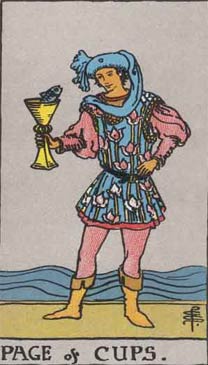 Page of Cups
A fair, pleasing, somewhat effeminate page, of studious and intent aspect, contemplates a fish rising from a cup to look at him. It is the pictures of the mind taking form.

Divinatory Meaning:

Fair young man, one impelled to render service and with whom the Querent will be connected; a studious youth; news, message; application, reflection, meditation; also these things directed to business.