Game Plan Spread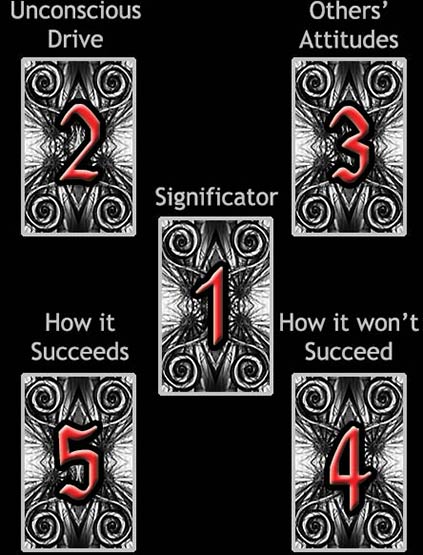 Difficulty: Easy
When a person has a certain plan in mind, this simple five-card spread presents a choice, hinting at what action or attitude should be taken for their plan to succeed, and what should be avoided to help the plan work out for the best.
The initial card is laid in the centre of the layout, the significator. The following four cards are laid out clockwise around the significator.
In this spread, the second card is about what drives the reader, but also says they are not fully conscious of this, perhaps even completely unaware of it. It provides a hint as to the reason they strive for their goal.
The third card uncovers what others think of the reader and their goals. The reader may or may not be aware of this. Sometimes other people factor into the plans (and sometimes they don't).
The fourth card suggests what not to do. If things are permitted to go down this path, the plan will collapse.
The fifth card is a hint as to how to make this plan work out favourably. The idea this card presents should be followed to make the plan successful. It is the differences between Cards #4 & #5 that should be noted, as the differences provide important clues.
Your Game Plan Reading
Unconscious Drive

Queen of Pentacles
External Influences

4 of Wands
Significator

Page of Pentacles
How it Will Succeed

Knight of Cups
How it Will Not Succeed

The Slave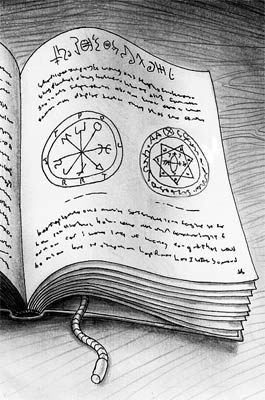 Page of Pentacles
An homage to Arthur Edward Waite, Aleister Crowley and George Sprague, the three revolutionary authors of Tarot systems that inspired this deck. Also, a very bad pun, apologies.

Life demands study, not worship. Study your problems, don't just pray for them to go away.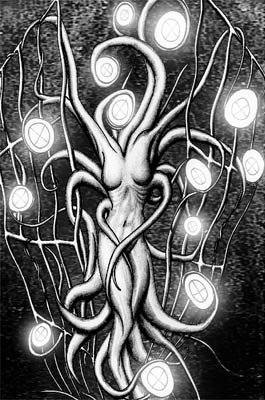 Queen of Pentacles
You can prefer quality over quantity or quantity over quality, but both are valid for different applications. Sometimes a lot of cheap crap does the job, sometimes fewer of the finest is better. Know which is which and don't mistake the two. When in doubt, go with tons of the best.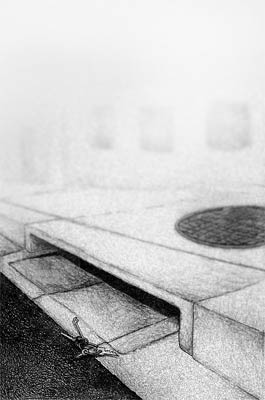 4 of Wands
If you lost the means to do what you will, try retracing your steps. You had them before, you should be able to find them again. Unless they fell into the sewer, that would totally suck.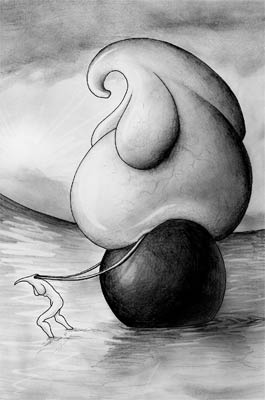 The Slave
7:00 – Card 3

AKA The Chariot in traditional Tarot. Female, Water, Aquarius.

To be used, controlled, or even simply employed. It's hard to work for the will of another, especially when the other is undeserving of their power over you. At the same time, the effort makes one strong.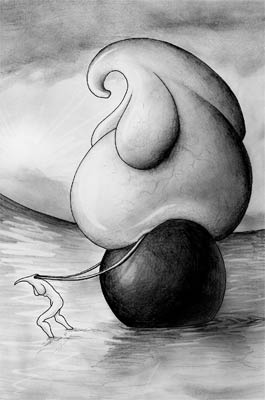 Knight of Cups
An homage to David Lynch. I don't know what divinatory meaning you might get out of a cowboy duel in a kitchen sink, but please do let me know if you find one.

Traditionally, it means romantic change is coming. If you're smart about it, for the better.