One-Card Tarot Reading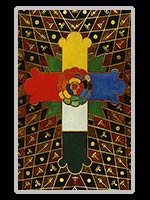 Difficulty: Easiest
The one card tarot reading is best for times when focusing on just one thing without any potential complications is desirable. It can be used for just about any question, including to draw a card of the day, week, or even one's card of ultimate destiny. It can also be used repetitively, as some readers prefer to pull one card at a time, watching as a story unfolds. There are even some readers who don't use tarot spreads at all, relying on this method alone.
Your Card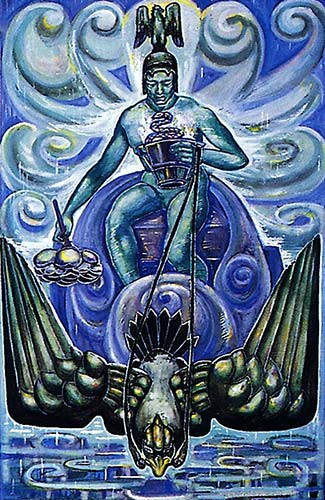 Prince of Cups
Scorpio

The Prince of Cups represents the airy part of Water. On the one hand, elasticity, volatility, hydrostatic equilibrium; on the other hand, the catalytic faculty and the energy of steam. He is a warrior partly clad in armour, which seems, however, rather a growth than a covering. His helmet is surmounted by an eagle, and his chariot, which resembles a shell, is also drawn by an eagle. His wings are tenuous, almost of gas. This is a reference to his power of volatilisation understood in the spiritual sense. The whole symbolism of this card is exceedingly complicated, for Scorpio is the most mysterious of the Signs, and the manifested portion of it symbolised by the eagle is in reality the least important part of his nature.

The moral characteristics of the person pictured in this card are subtlety, secret violence, and craft. He is intensely secret, an artist in all his ways. On the surface he appears calm and imperturbable, but this is a mask of the most intense passion. He is on the surface susceptible to external influences, but he accepts them only to transmute them to the advantage of his secret designs. He is thus completely without conscience in the ordinary sense of the word, and is therefore usually distrusted by his neighbours. They feel they do not, and can never, understand him. Thus, he inspires unreasonable fear. He is in fact perfectly ruthless. He cares intensely for power, wisdom, and his own aims.