One Card Tarot Reading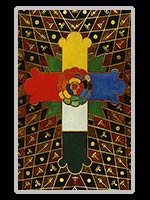 Difficulty: Very easy
The one card tarot reading is best for times when you want to focus on one thing without any potential complications. It can be used for just about any question you can ask, including to draw a card of the day, week, or even your ultimate destiny card. It can also be used in succession, as some readers like to pull one card at a time as a story unfolds. Some readers don't even like to use actual spreads, relying on this method alone.
Your Card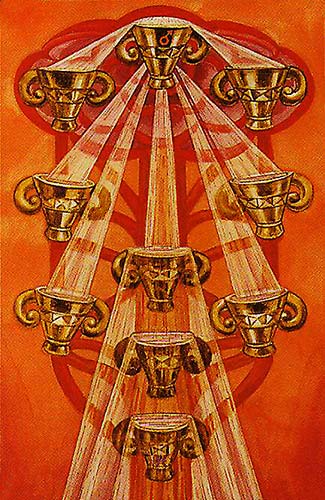 10 of Cups
Mars in Pisces - Satiety

This card represents a conflicting element. On the one hand, it receives the influence of the Ten, Malkah the Virgin. The arrangement of the cups is that of the Tree of Life. But, on the other hand, they are themselves unstable. They are tilted; they spill the water from the great Lotus which overhangs the whole system from one into the other. The work proper to water is complete: and disturbance is due.