3 Card Spread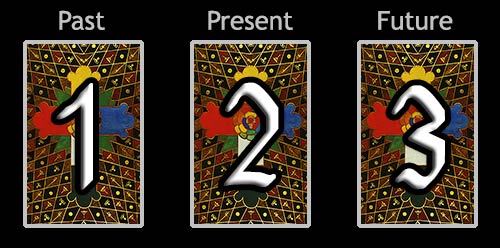 Difficulty: Very easy
This simplistic chronological spread can be used to shed light on the influences that are now behind you, current influences, and what is approaching in the near future. Not much explanation is necessary on this one.
Your 3 Card Reading
The Past

The Magus
The Present

The Aeon
The Future

10 of Cups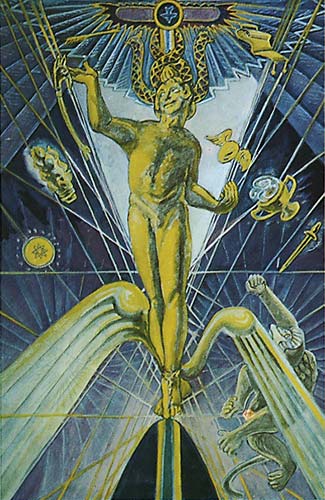 The Past
The Magus
Mercury

The True Self is the meaning of the True Will: know Thyself through Thy Way. Calculate well the Formula of Thy Way. Create freely; absorb joyously; divide intently; consolidate completely. Work thou, Omnipotent, Omniscient, Omni present, in and for Eternity.

Skill, wisdom, adroitness, elasticity, craft, cunning, deceit, theft. Sometimes occult wisdom or power, sometimes a quick impulse, a brain-wave. It may imply messages, business transactions, the interference of learning or intelligence with the matter in hand.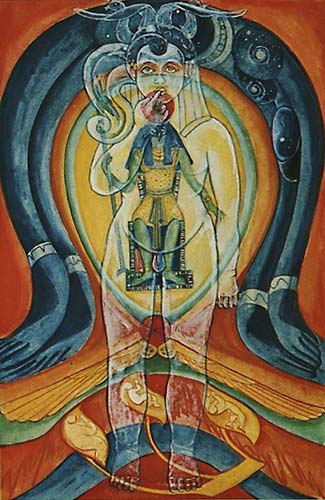 The Present
The Aeon
Fire

Be every Act an Act of Love and Worship. Be every Act the Fiat of a God. Be every Act a Source of radiant Glory.

Final decision in respect of the past, new current in respect of the future; always represents the taking of a definite step.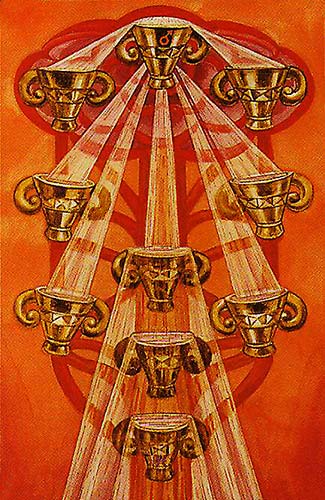 The Future
10 of Cups
Mars in Pisces - Satiety

This card represents a conflicting element. On the one hand, it receives the influence of the Ten, Malkah the Virgin. The arrangement of the cups is that of the Tree of Life. But, on the other hand, they are themselves unstable. They are tilted; they spill the water from the great Lotus which overhangs the whole system from one into the other. The work proper to water is complete: and disturbance is due.