Draw One Rune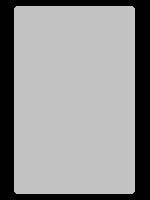 Difficulty: Very easy
The single rune draw is best for times when you want to focus on one thing without any potential complications. It can be used for just about any question you can ask, including to draw a rune of the day, week, or even your ultimate destiny. It can also be used in succession, as some readers like to pull one rune at a time as a story unfolds. Some readers don't even like to use actual layouts, relying on this method alone.
Your Rune

Othala
This rune is concerned with home, land, and property. What is truly important to one. Group order, group prosperity. Land of birth, spiritual heritage, experience and fundamental values. Inheritance. Aid in journeys.

Othala relates to marriage, family, and things which are fixed and unchangeable, set in stone. On a spiritual level this is a reminder that your body is the temple and home of your soul, a source of security, increase, and abundance.

Ill-dignification can mean lack of respect, totalitarianism, slavery, poverty, homelessness. Bad karma, prejudice, injury. This is a warning to take care of what you have if you care about it.