Draw One Rune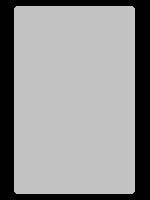 Difficulty: Very easy
The single rune draw is best for times when you want to focus on one thing without any potential complications. It can be used for just about any question you can ask, including to draw a rune of the day, week, or even your ultimate destiny. It can also be used in succession, as some readers like to pull one rune at a time as a story unfolds. Some readers don't even like to use actual layouts, relying on this method alone.
Your Rune

Elhaz
Elhaz is concerned with security, protection, and defense. Warding off of evil, shield, guardian. Connection with the gods, awakening, higher purpose, divine inspiration, channeling energy or spirits, spiritual enlightenment. This rune is connected to shamans and alternative medicine that are no longer popular in today's society. May indicate a need of retreat for introspection.

Follow your instincts. Elhaz warns that people may want to push you into doing something against your will. You must stand your ground to maintain the rewards of your success or to maintain a position earned.

Ill-dignification warns you to watch for people taking advantage of you. Be careful not to take on their burdens. Can mean hidden danger, deception, confusion, reversal of fortune, weakening of the divine link. Taboo, warning, peril, repugnance. A creative drought.