Draw One Rune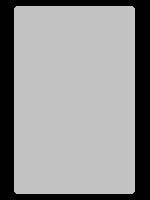 Difficulty: Very easy
The single rune draw is best for times when you want to focus on one thing without any potential complications. It can be used for just about any question you can ask, including to draw a rune of the day, week, or even your ultimate destiny. It can also be used in succession, as some readers like to pull one rune at a time as a story unfolds. Some readers don't even like to use actual layouts, relying on this method alone.
Your Rune

Ehwaz
This rune typically signifies big changes - changes for the better. Transportation. May represent a horse, car, plane, boat or other vehicle. Slow but steady progress is indicated. Trust, loyalty, harmony, teamwork, an ideal partnership.

This rune also strengthens adjacent runes, adding clarification and solidarity to their meanings when in doubt. It is also connected with science and higher education. Communication reaches peak harmony.

Ill-dignification could mean a change is craved. Haste, disharmony, betrayal. Feeling trapped. Paranoia and superstition.