Draw One Rune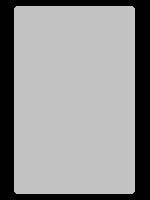 Difficulty: Easiest
The one-rune reading is best for times when focusing on just one thing without any potential complications is desirable. It can be used for just about any question, including to draw a rune of the day, week, or even one's rune of ultimate destiny. It can also be used repetitively, as some readers prefer to pull one rune at a time, watching as a story unfolds. There are some readers who don't use layouts at all, relying on this method alone.
Your Rune

Berkano
Berkano is a rune of desire, fertility, birth, growth, regeneration, renewal, new beginnings, celebration, and liberation. A love affair or new birth. A prosperous partnership, team, enterprise, or venture.

Ill-dignification suggests something may be stunting the growth process. It may be necessary to examine your choices, and to go back and correct mistakes before moving forward again. There could be family problems or someone close to you that has you worried. Reckless abandon, going wild. Loss of consciousness, deceit, sterility, stagnation.